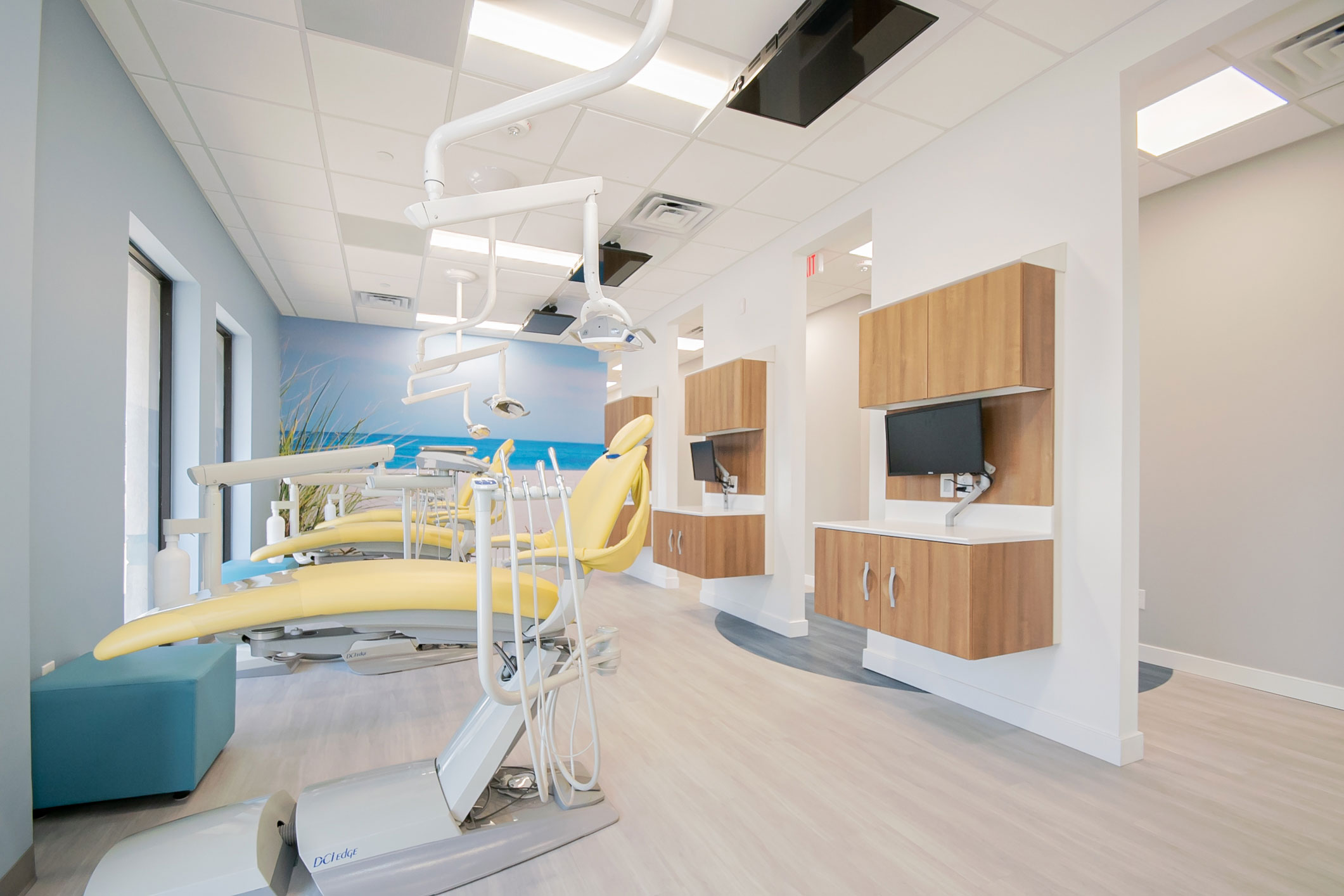 Office hours
Monday - Friday | 8:00 am - 5:00 pm

GENERAL SERVICES
Children's teeth are changing all the time & early dental care is important. We recommend beginning dental visits starting at age 1 to ensure that healthy baby teeth lead to healthy adult teeth. At Delaware Pediatric Dentistry, we offer the following services for all smiles
Dental Exams
Comprehensive, detailed, limited/emergency exams are essential to evaluate overall oral health or problem focused visits.
X-Rays/Evaluations
X-rays are beneficial to detect cavities, monitor growth and development, and assess injury impacts.
Tongue Tie Assesments
Tongue and lip tie are very common conditions that, if addressed quickly, may not hinder a child's development and overall wellbeing. To diagnose this condition, one of our pediatric dentists will examine the lip and tongue's appearance and moveability, along with assessing symptoms since infancy.
Dental Cleanings
We will gently clean, polish, and rinse the teeth to remove any tartar and plaque that has built up on the tooth's surface.
Non-Invasive procedures
Dental procedures like fillings and crowns can be intimidating for children, which is why we focus on minimally invasive dentistry to help your little one avoid the traditional way of numbing, drilling, and filling.
Sealants
Sealants are a thin coating painted on the teeth that function as barriers to cavity-prone areas. They are a fast and easy way of protecting your child's teeth from possible decay.
CONTACT OUR OFFICE TO MAKE AN APPOINTMENT TODAY
& REQUEST OUR NEW PATIENT FORMS
Office hours
Monday - Friday | 8:00 am - 5:00 pm